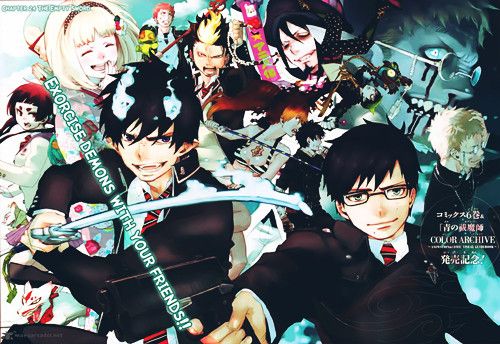 Ao no Exorcist is an anime series by
Kazue Kato
,
based off the manga of the same name.
It is produced by A-1 Pictures Inc. and directed by Tensai Okamura.
It debuted on April 17th, 2011 at 5:30 on TBS and MBS.
The story follows a 15 year old boy,
Rin Okumura bears the title of Satan's son,
who then follows the path of an Exorcist to avenge the death
of his foster father after he sacrificed himself
to save Rin from Satan.
He joins True Cross Academy,
where he meets comrades who are all in pursue of their own goals.